In this section you'll learn how to configure the Cryptocurrency WordPress Plugin for WooCommerce plugin to sell BEP20 or NFT tokens on the Binance Smart Chain (BSC) blockchain.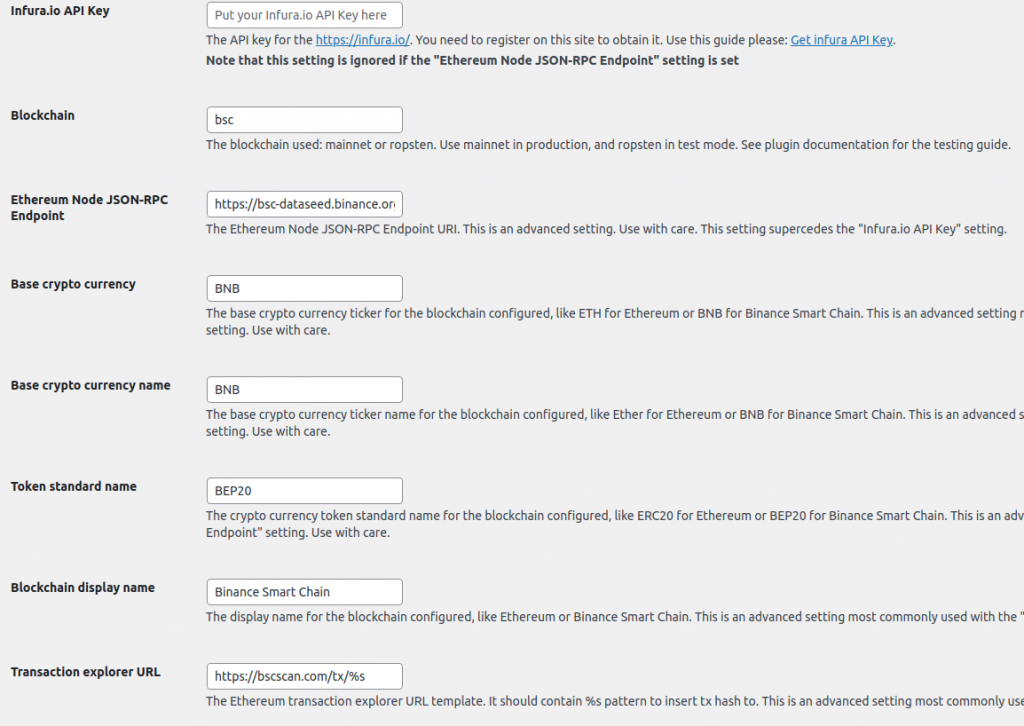 Ethereum Node JSON-RPC Endpoint setting can be obtained from this page: https://docs.binance.org/smart-chain/developer/rpc.html
One of these is recommended:
https://bsc-dataseed.binance.org/
https://bsc-dataseed1.defibit.io/
https://bsc-dataseed1.ninicoin.io/
The Transaction explorer URL setting should be set to the https://bscscan.com/tx/%s value.
After these settings are configured, just follow the same Install and Configure guide as for the Ethereum blockchain and ERC20 tokens.