In this WooCommerce Installation Guide you will learn how to install the WooCommerce plugin to be able to install the Cryptocurrency WordPress Plugin for WooCommerce.
Go to the Add New plugin page and input the woocommerce keyword in the search field. The WooCommerce plugin should be displayed first.
Click the Install Now button on the WooCommerce plugin card.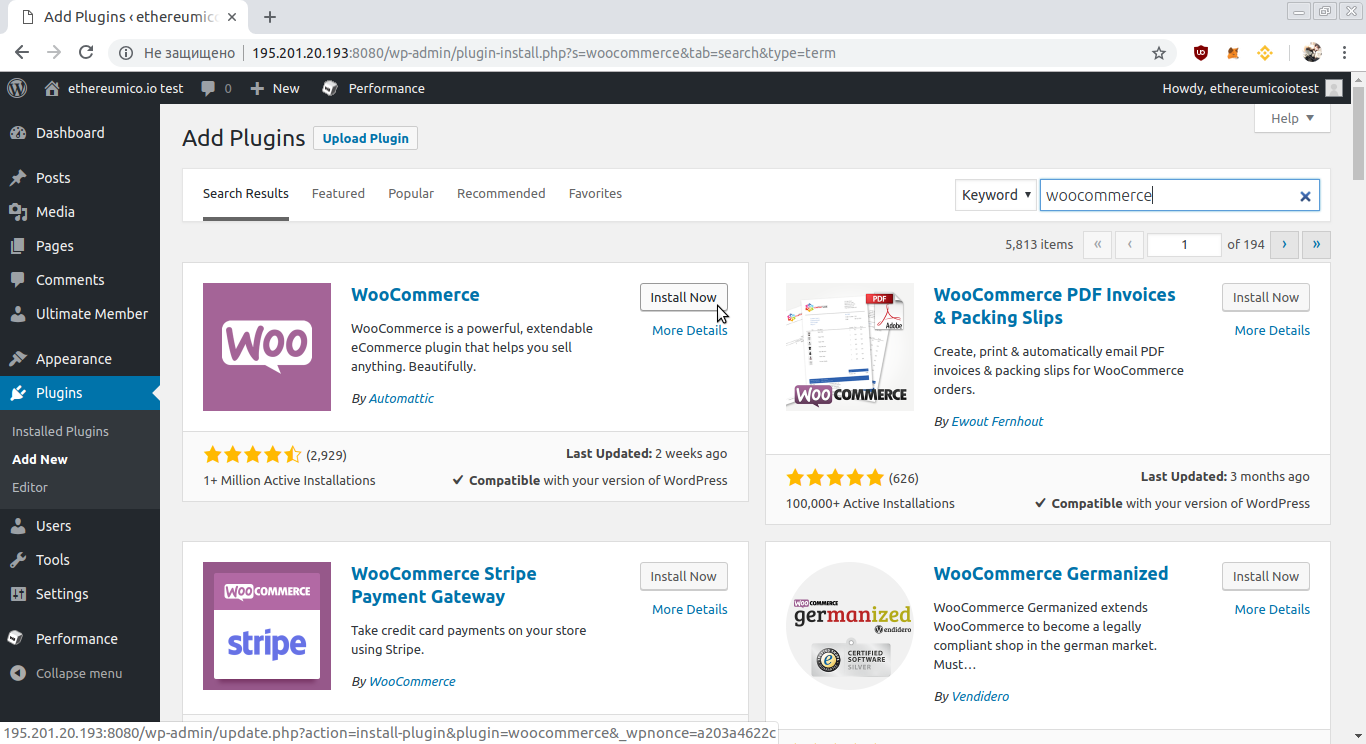 After installation completes, the Install Now button will change to the Activate button. Click the Activate button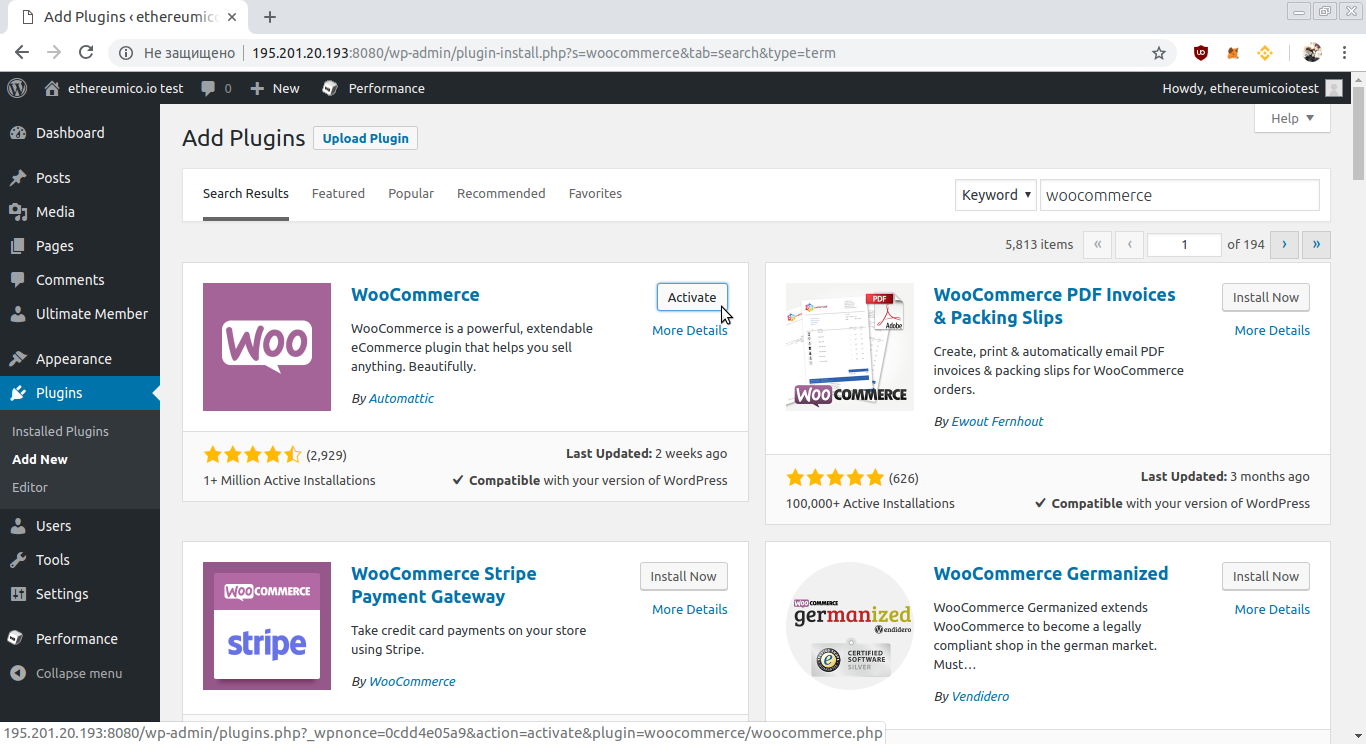 You will be redirected to the Installed Plugins page. Welcome to WooCommerce message box would be displayed on a top. Press the Run the Setup Wizard button in this message box.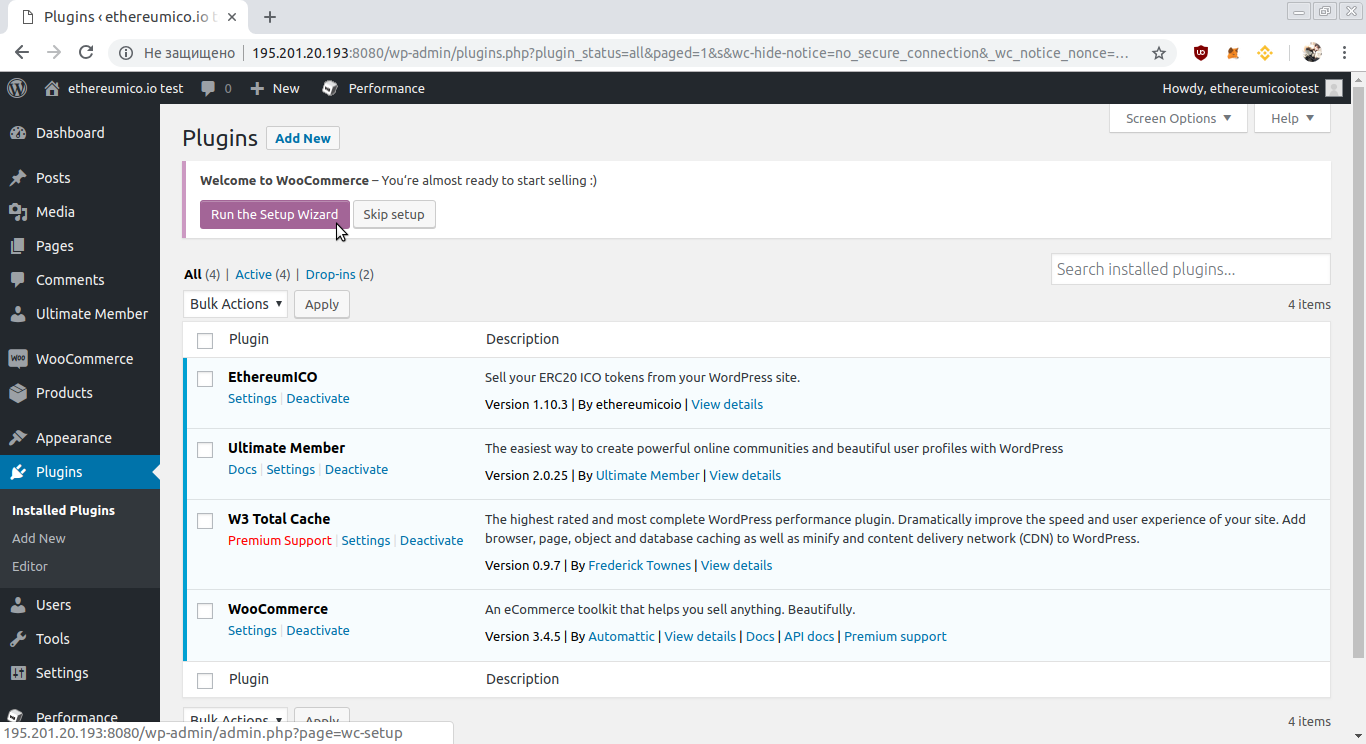 In the Setup Wizard select your Country first: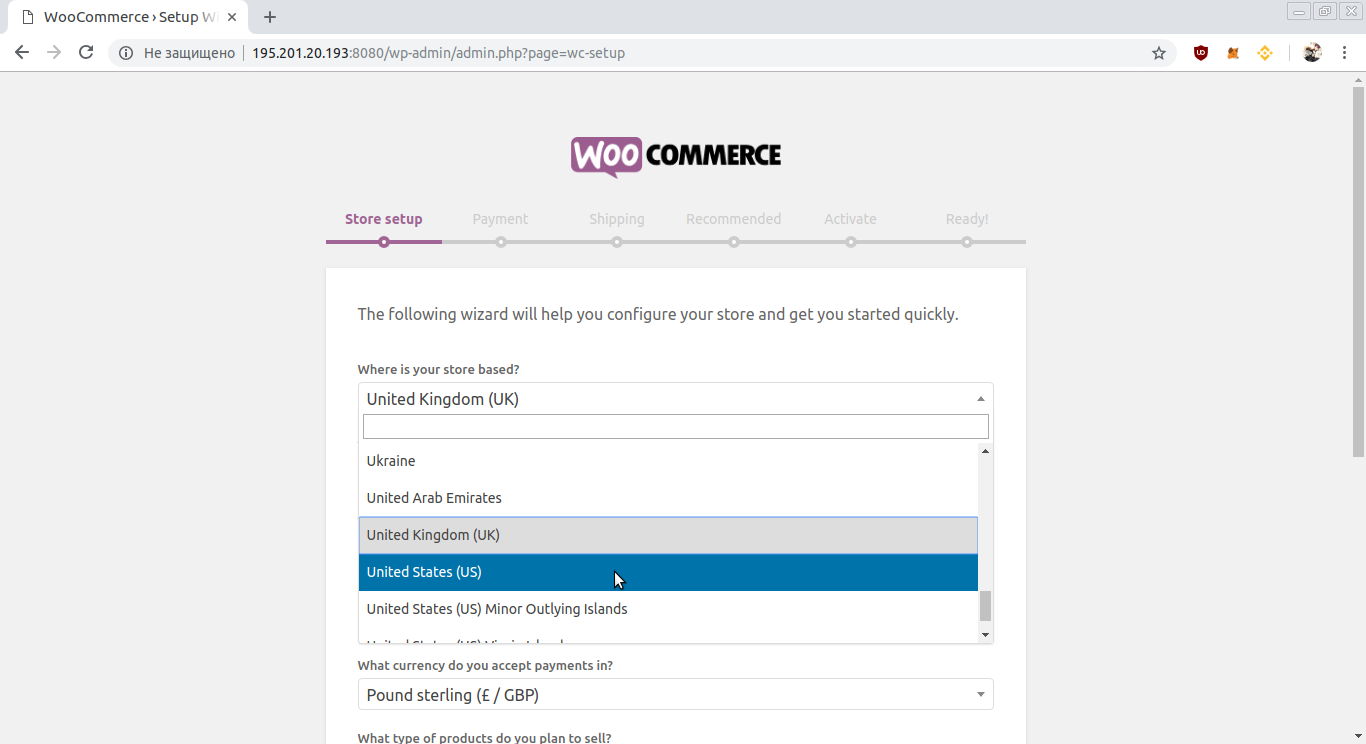 Then fill all address fields and choose the I plan to sell digital products option: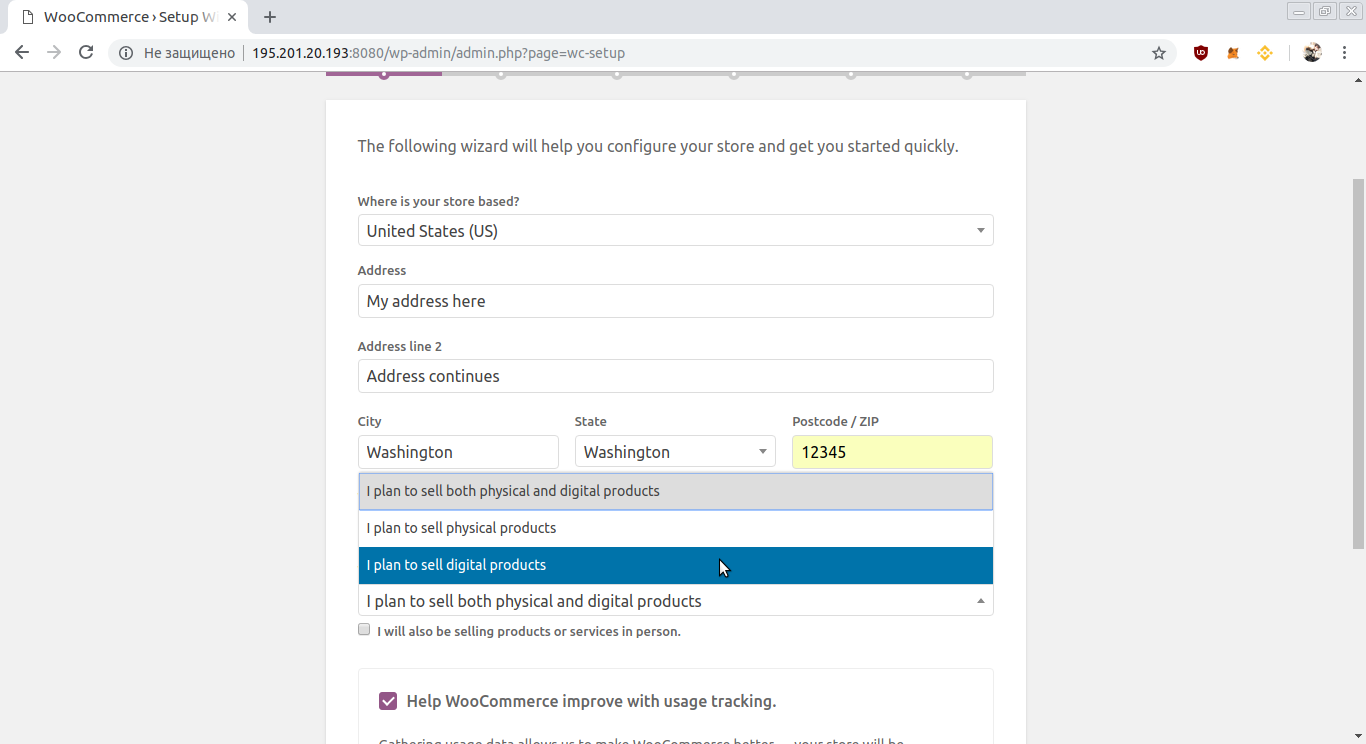 Then press the Let's go! button: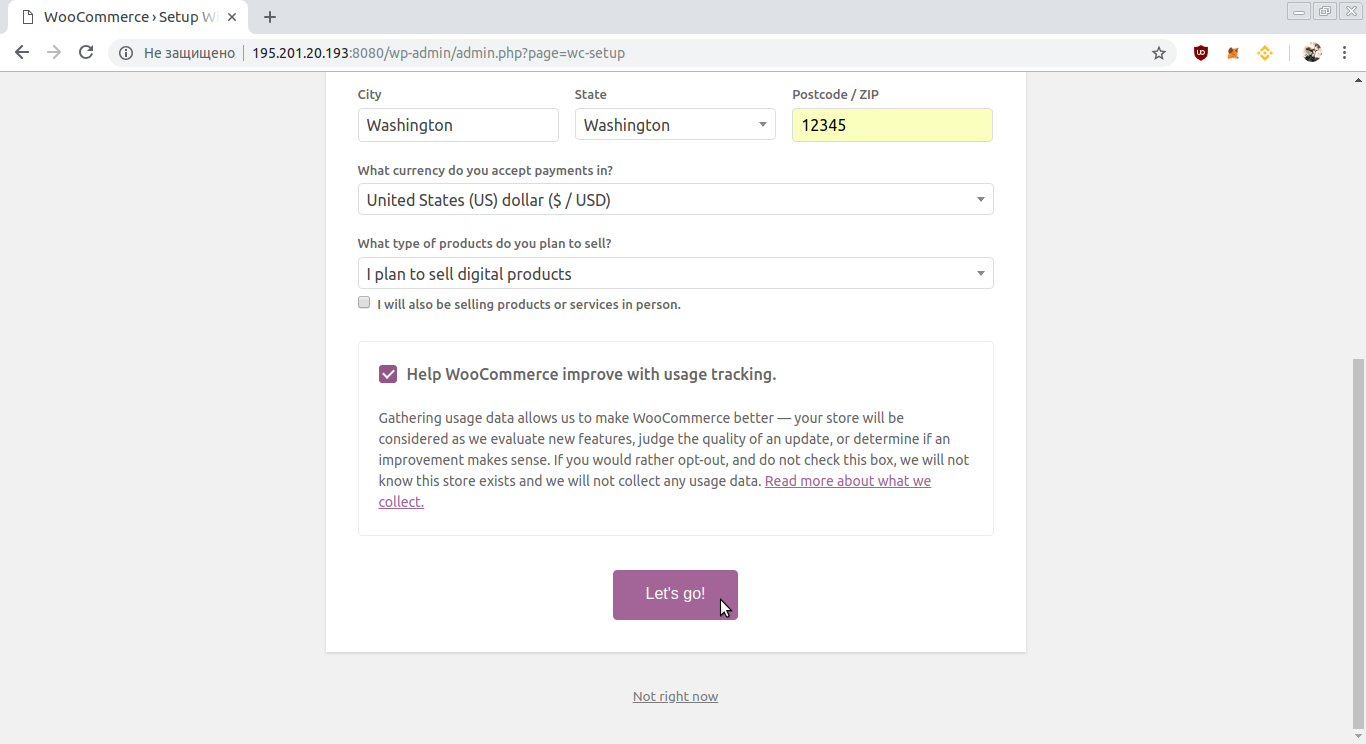 Choose your payment options. Paypal is a good option to accept fiat money. Then press the Continue button: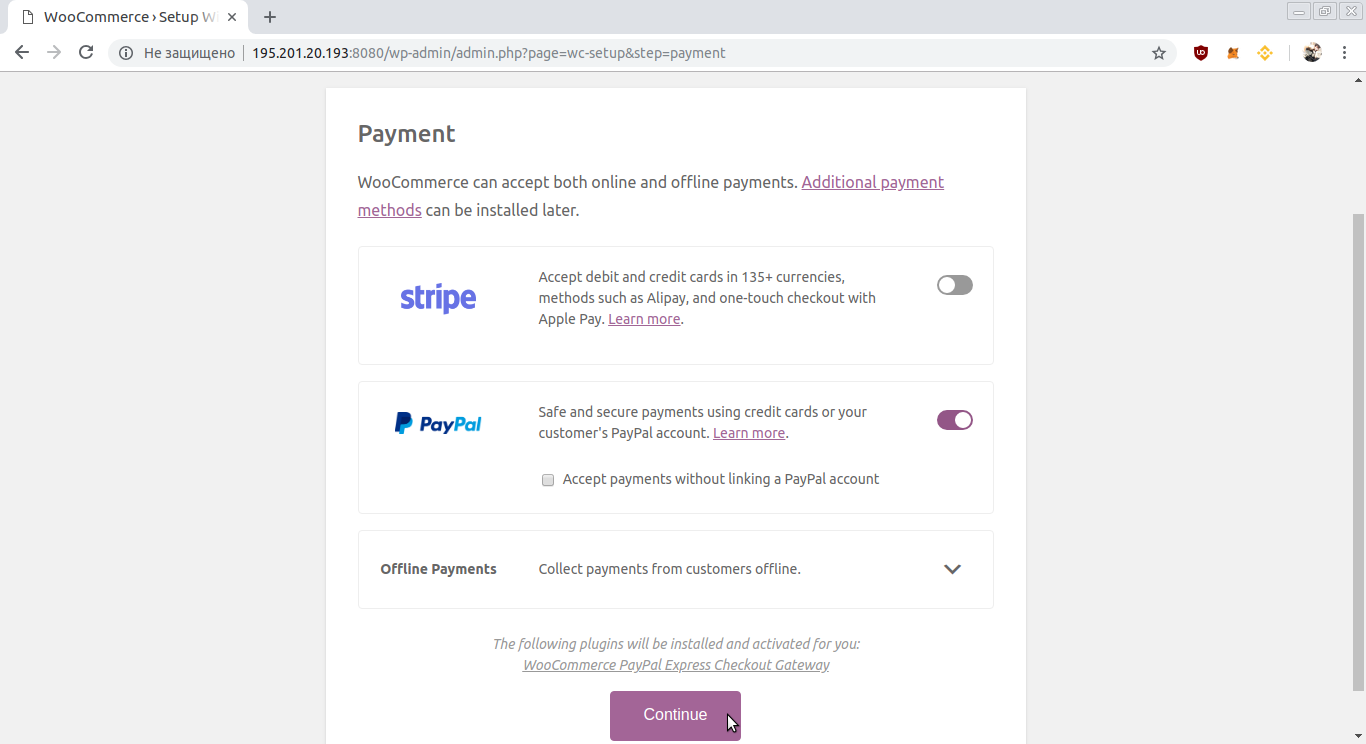 Uncheck all recommended plugins, unless you really want them: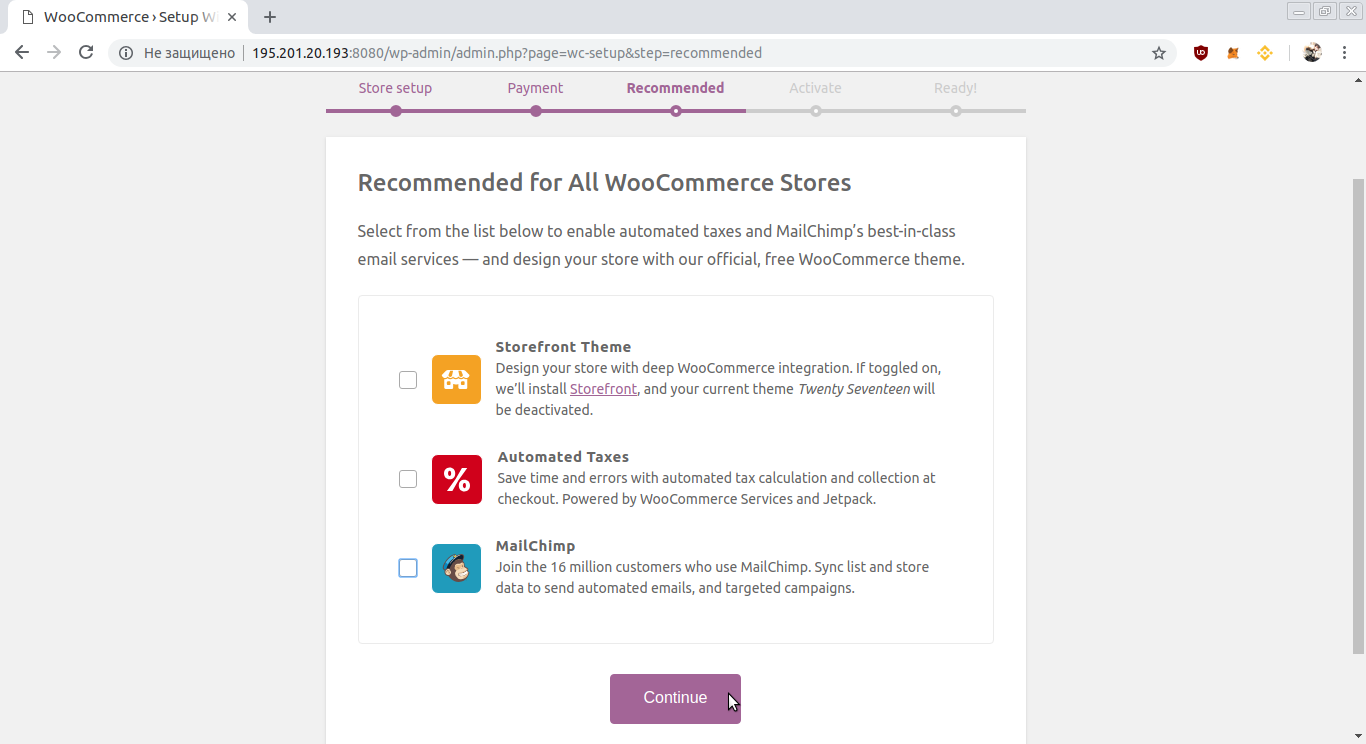 Skip the Jetpack installation, unless you really want it: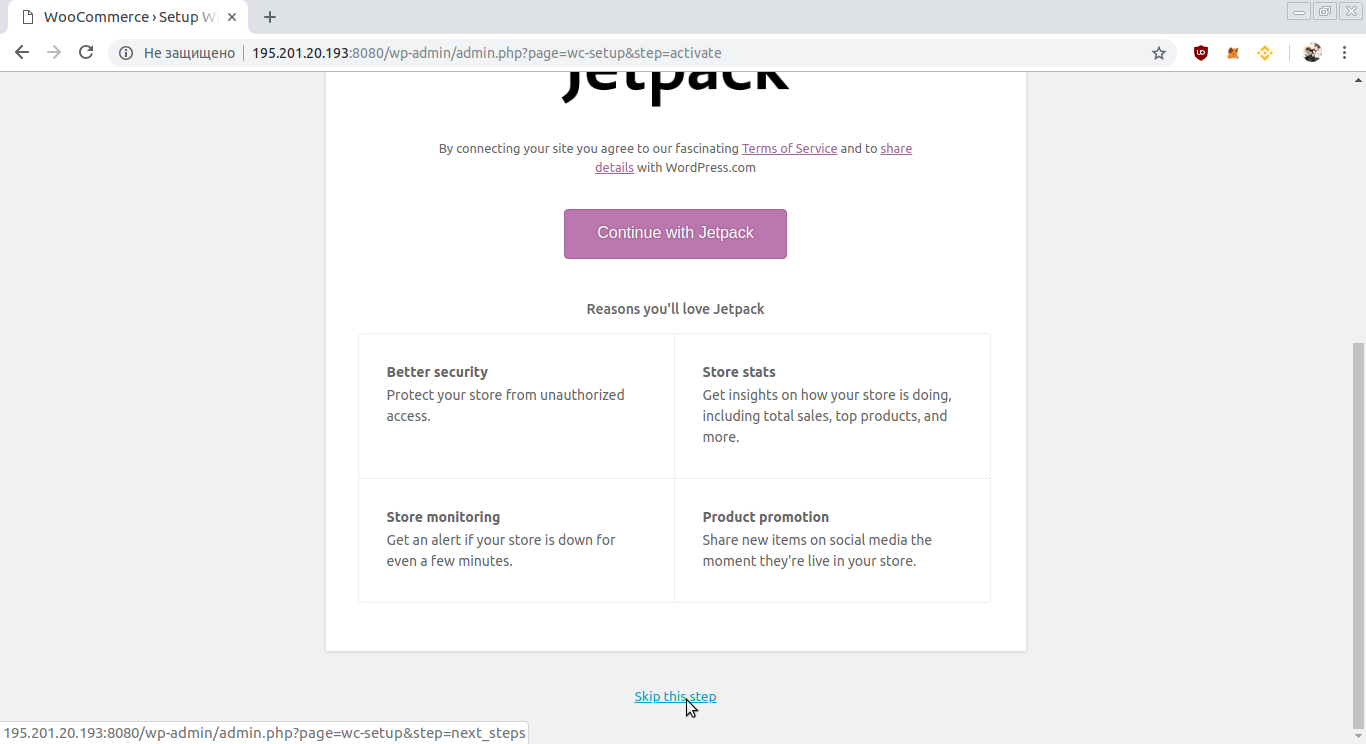 Press the Visit Dashboard button: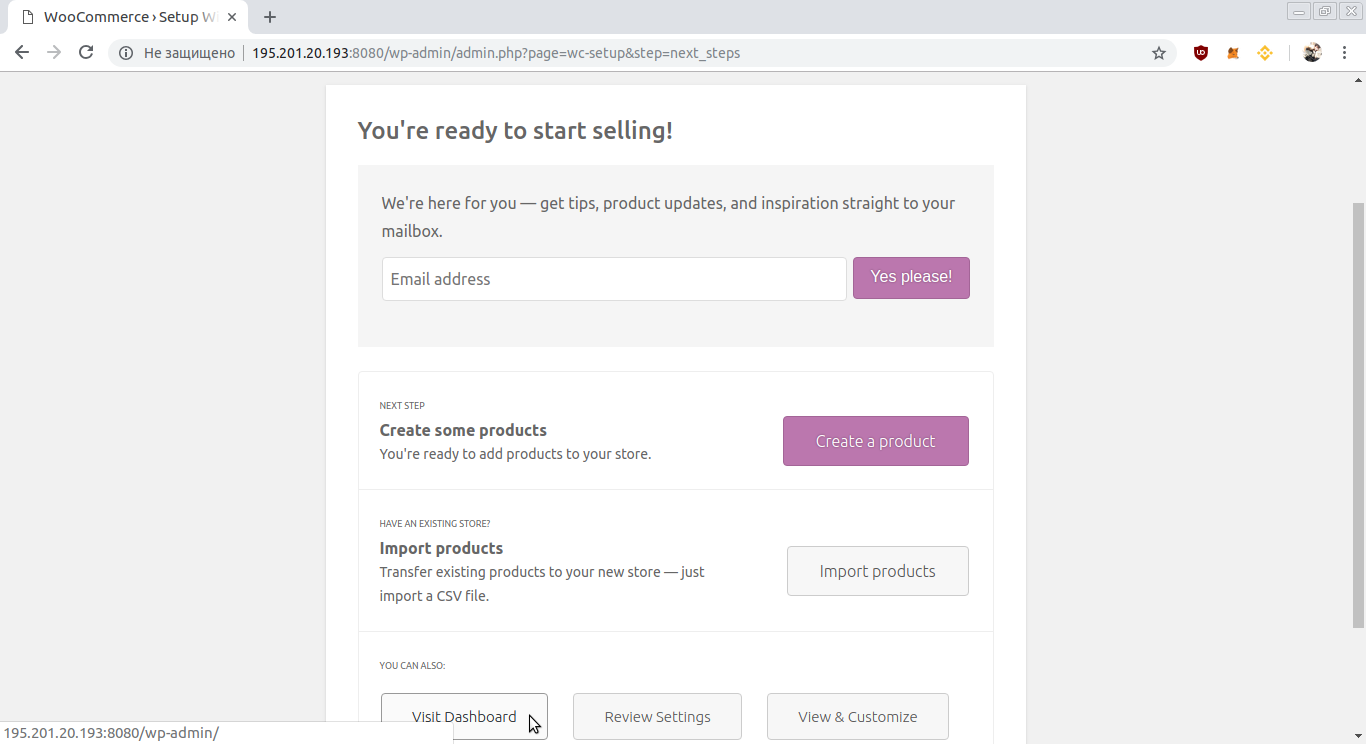 Now the WooCommerce plugin is installed and initially configured. You can continue to the installation of the Cryptocurrency WordPress Plugin for WooCommerce.