Description
We can configure the KYC Crypto Know Your Client KYC Cryptocurrency Blockchain Bitcoin verification process for you saving your time and money.
Click here to purchase the Configure Know Your Client (KYC) Service with a credit card:
We will contact you in 24 hours after purchase. Do not forget to leave your working contact email please.
We would need some more information and assistance from you. Manage one hour of time for that please.
KYC Crypto and Anti Money Laundering (AML) for ICO project is an investor identification procedure required by local laws.
Typically, it means to collect and verify some identification documents images like
passport ID,
driver license,
and so on.
ICO token purchases should be allowed only for verified investors.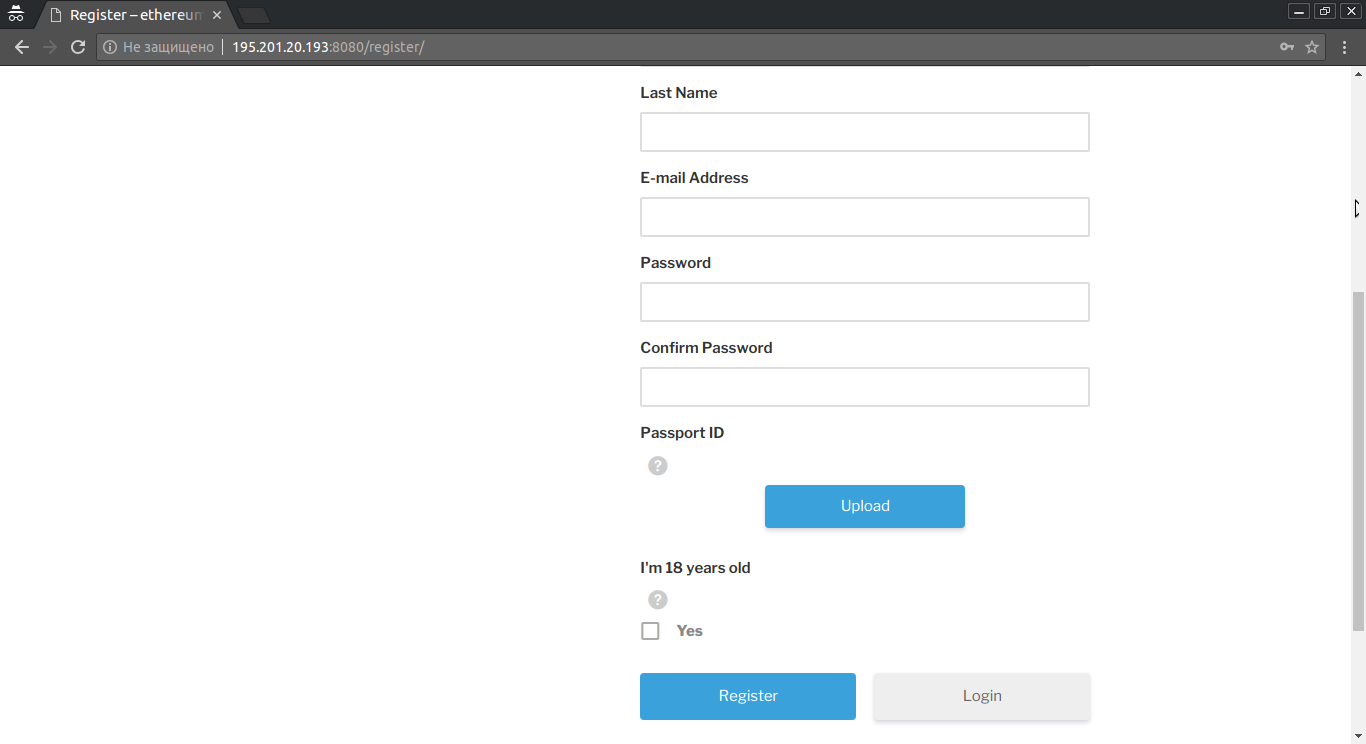 It is forced by restricting access to token sale pages and by applying a whitelist technique in the Crowdsale smart contract.
We'll establish both techniques on your WordPress site to establish the Know Your Client KYC Crypto procedure for you.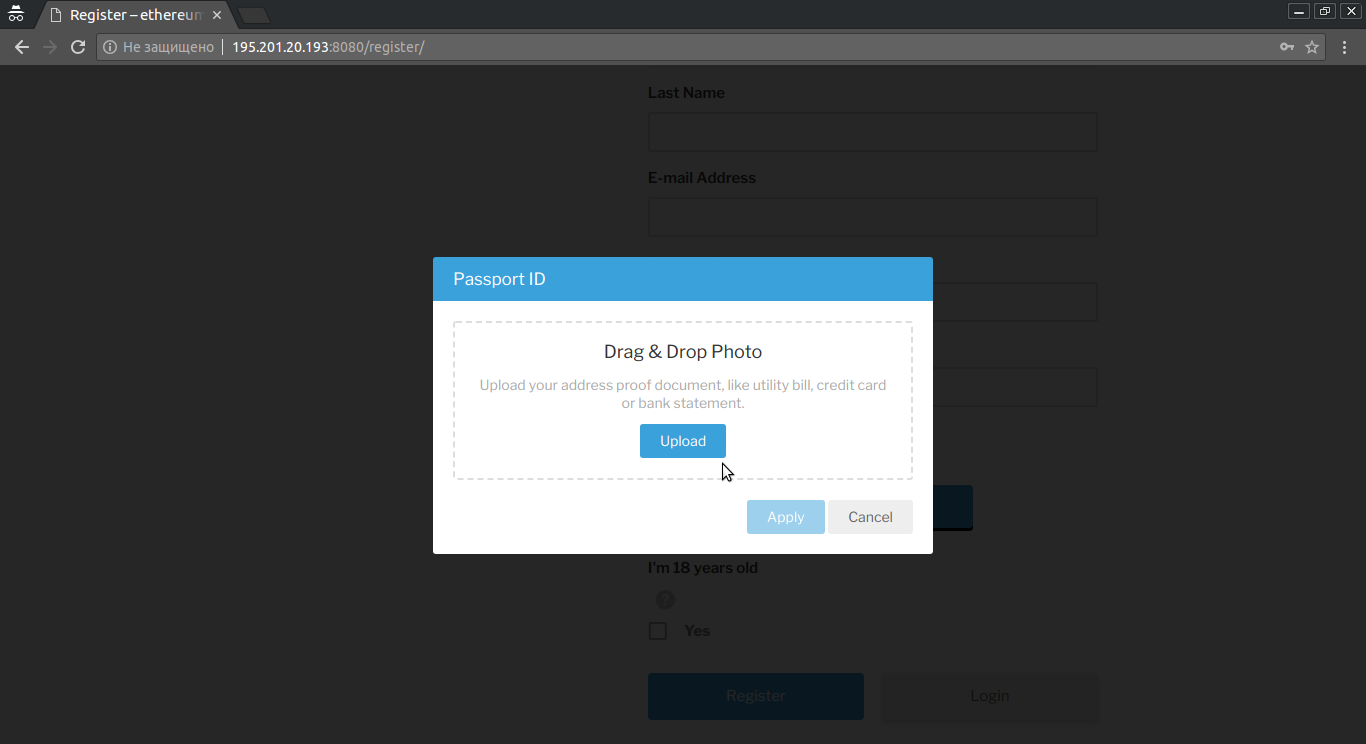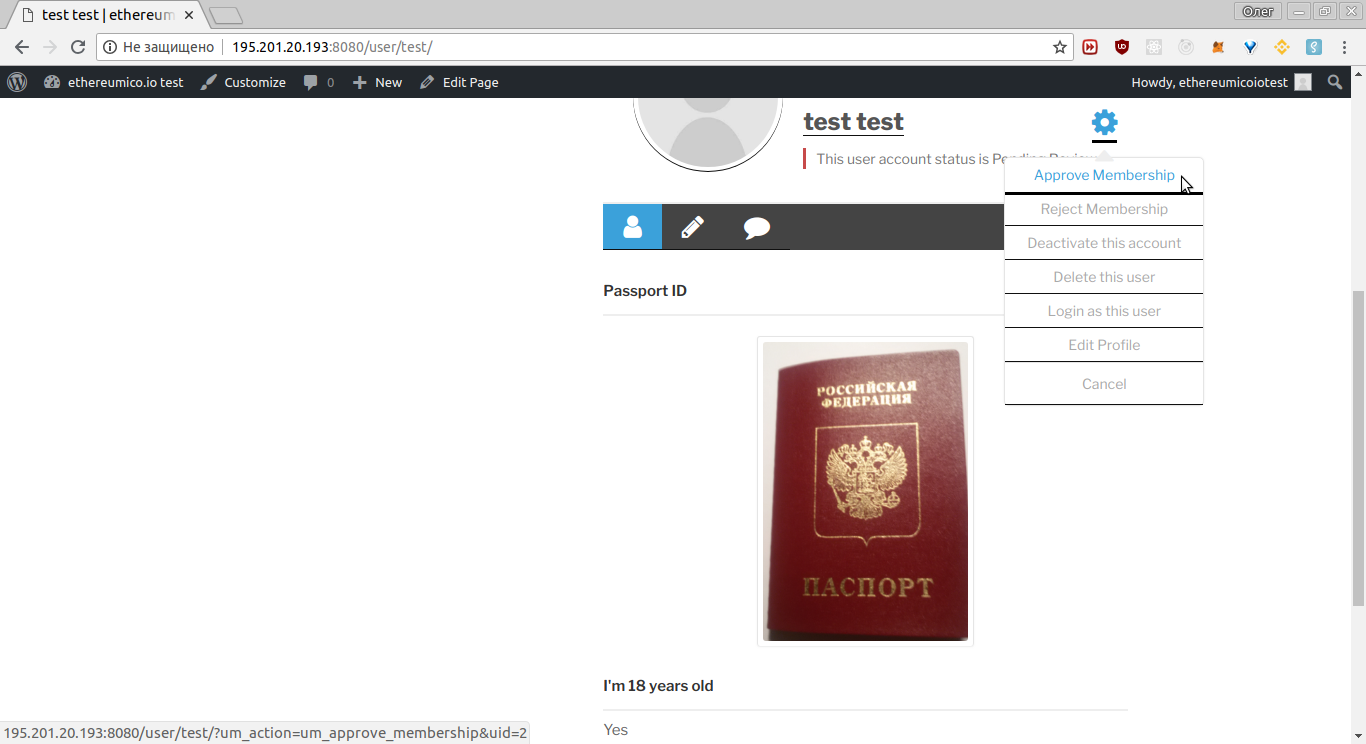 The Ultimate Member plugin is an ultimate solution for KYC Crypto implementation on any WordPress site. It will be used as a WordPress KYC/AML plugin.
We'll configure user registration to went through manual admin verification before be able to login to your site. It is the very basic KYC/AML requirement.
Disclaimer – KYC Cryptocurrency
By using this plugin you accept all responsibility for handling the account balances for all your users.
Under no circumstances is ethereumico.io or any of its affiliates responsible for any damages incurred by the use of this plugin.
Every effort has been made to harden the security of this plugin, but its safe operation depends on your site being secure overall. You, the site administrator, must take all necessary precautions to secure your WordPress installation before you connect it to any live wallets.
You are strongly advised to take the following actions (at a minimum):
By continuing to use any of the ethereumico.io plugins, you indicate that you have understood and agreed to this disclaimer.